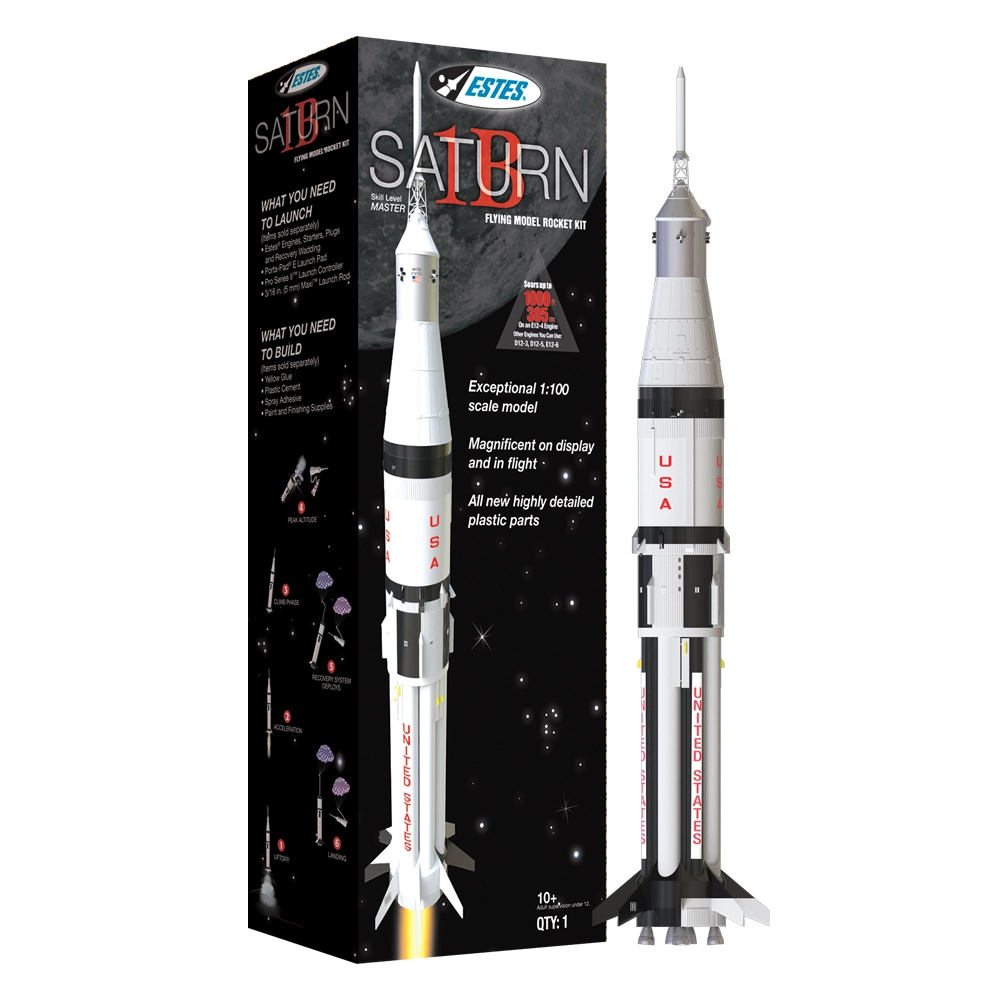 Purchase Link: Saturn 1B
Recommended Engines

C11-3, D12-3, E12-4, E12-6

Projected Max Altitude

1000 ft. (305 m)

Recovery System

1x 15 in. (38.1 cm) Parachute
1x 18 in. (45.7 cm) Parachute

Length

26.8 in. (68.1 cm)

Diameter

2.62 in. (67 mm)

Estimated Weight

6.9 oz. (196 g)

Estimated Assembly Time

10 Hours (painting and glue drying time not included)

Fin Materials

Injection molded plastic

Decal Type

Waterslide

Launch System

E Launch Pad and Pro Series II Launch Controller

Launch Rod Size

3/16" Maxi Rod (sold separately)

Age Recommendation

Estes model rocketry is recommended for boys and girls ages 10+ with adult supervision for those under 12, and rocketeers of all ages.